Freja Gormsen Vu
Hello, my name is Freja Gormsen Vu, and I work as an assistant for Gormsen Vu consulting. I value this and that, and here is a little about myself.
Born: May 10th, 1999
Nationality: Danish
Languages: Danish and English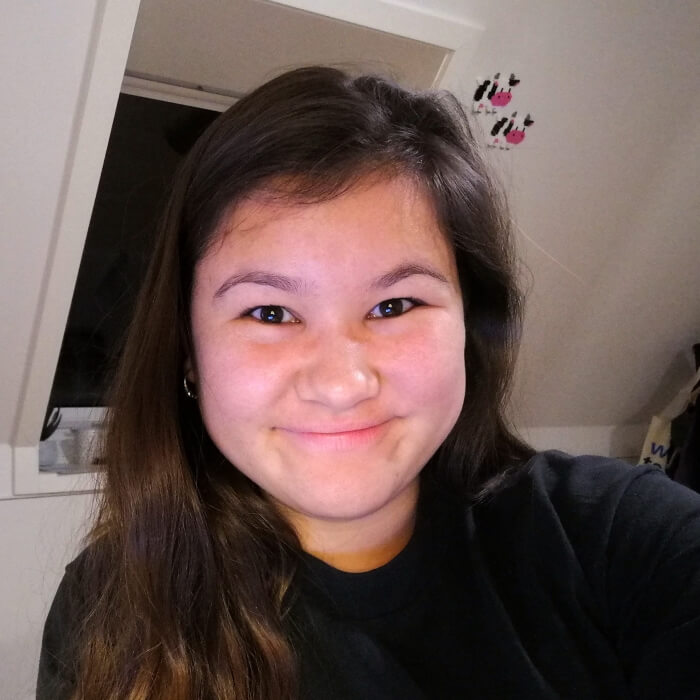 Key qualifications
Several times I have been descripted as independence, organized, open minded, responsible, committed and motivated, friendly and accommodating.
Education
In 2019, I finished a post-secondary education at Slotshaven Gymnasium in Holbæk (ISCED 4 2011).
The education is a project- and group-oriented education with specialty in biotechnology. It also encompassses mathematics, chemistry, technology and social studies.
Other knowledge
I have taken a 2-day course in 3D max and passed the Chinese proficiency test (HSK level 1) In 2015. In 2016 I completed the Cambridge English First (CEFR level B2) program. I have been tutoring in continuation of my post-secondary education new students for 2 years and been a part of many of the schools committees. I have been co-responsible for the Student Council, the Student Committee and the schools monthly come-together-bar.
I have programming experience in HTML and Ruby. Furthermore, I can operate in the software: Gimp, Inkscape, Sublime, Maple end Excel. One of my specialties are visual communication.
Assistant | Gormsen Vu Consulting
Gormsen Vu Consulting APS, Holbæk | 2016 – Current
A job with many different tasks for example making VAT accounting, schedules, revisions of different documents, IT-related work, cleaning and various entry tasks. I have learned to structure my own working hours and keep deadlines.
Customer service | Euromaster Danmark A/S
Euromaster Danmark A/S, Sjælland | 2019 – Current
Performs customer service, invoicing and other case processing.
Sales assistant | Svinninge Bageri
Svinninge Bageri, Holbæk | 2015 – 2016
An all-around job with tasks such as selling, cleaning, organizing and preparation of food. I have learned to work independently and under pressure. I would like to say that i have learned to be service minded and good in contact with customers. Furthermore, I have learned to be a team player.